Director's Message to UMIACS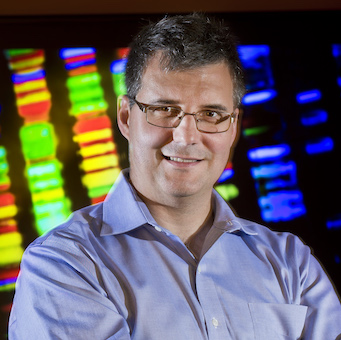 I hope this message finds you and your loved ones well.
I wanted to start by reiterating the resources available to our community as we move through this global pandemic.
Official information on University of Maryland policies, protocols and up-to-date news can be found here. The link contains detailed information on UMD online teaching, research restrictions, travel and procurement guidelines, and helpful tips for other work-related activities.
For information that is specific to UMIACS, we will send you an email when appropriate. Our intent is to maintain the highest possible level of services to our community as we continue to work remotely for the foreseeable future.
On a personal note, the last several weeks have allowed me time to reflect on my career choice as an educator and a computer scientist, and how that intersects with the broader mission of what UMIACS does collectively.
While it may seem the level of uncertainty and alarm concerning COVID-19 mirrors the 1918 influenza outbreak that infected almost a quarter of the world's population, there are some distinct differences. Medical treatments and public health resources have dramatically improved in the last 100 years. But I believe the biggest differentiator on how we address a global crisis today is based on advances in technology.
Scientists worldwide, including several in UMIACS, are using the latest computational tools—genomic sequencing, predictive analytics, high-performance computing, data visualization, and more—to fight the current pandemic.
I wanted to let each of you know that the work you do is important. Whether it's focused on the ongoing battle with COVID-19, making banking more secure, improving safety in self-driving cars, or the scores of other projects UMIACS is involved with, we're all playing a part in making the world a safer and better place.
Speaking of which, I also encourage taking some time away from work to appreciate and support your loved ones, your neighbors, your work colleagues and even those who you may not know.
We're all in this together. When this current health crisis subsides, I hope we can all look back with some positivity on what at first might seem to be the worst of times.
Mihai Pop, UMIACS Director