COVID-19 Resources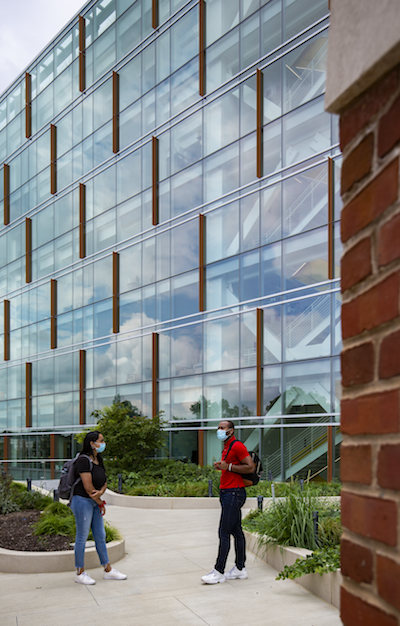 The University of Maryland requires COVID-19 vaccinations and boosters for all students, faculty and staff. Go here for more information on UMD's vaccination guidelines.
Wearing a mask indoors is not required, but is still recommended. The following apply to UMIACS spaces:
If you wish people to wear a mask in your office, please post a sign like this one.
Please respect other's wishes and wear a mask if requested.
Carry a mask with you at all times in case you are asked to wear one.
When properly worn, an N95 mask will protect you better than a surgical or KN-95 masks. N95 masks are now available from major retailers.
Occupants of shared spaces should collectively agree on a mask policy for the space.
Do not come into work if you are ill.
If you do come to work while experiencing cold-like or allergy-like symptoms, please wear a mask around others.
If you tested positive for COVID-19, please report your illness through the HEAL line and follow the corresponding isolation requirements.
To ensure the safety of our community, UMIACS will adapt its support operations based on the current level of COVID-19 transmission for Prince George's County. When the county is at the CDC's Substantial and High levels, our IT and business offices will strongly encourage virtual interactions and appropriate distancing during in-person interactions. Go here to view the current status of the UMIACS Help Desk. Additional resources: