COVID-19 Resources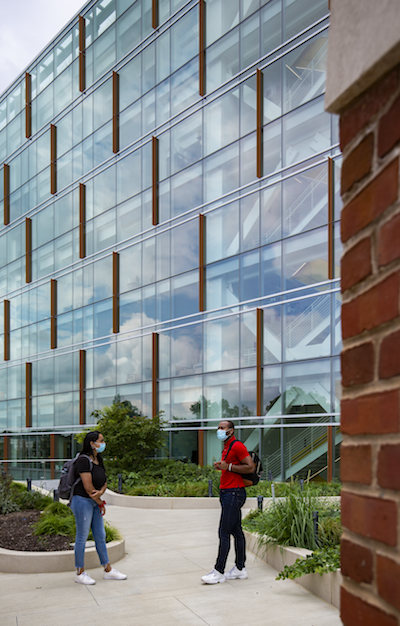 The University of Maryland requires COVID-19 vaccinations and boosters for all students, faculty and staff. Go here for more information on UMD's vaccination guidelines.
The indoor mask mandate on campus has been lifted, with the exception of shared spaces. KN95 masks are still required in all classrooms and laboratories. Masks are not required in offices, dining halls, residence halls or at athletic events. These protocols are subject to change as conditions warrant.
Out of an abundance of caution, UMIACS and CS request that you continue to wear a high-quality mask in high-risk settings like research labs, restrooms, shared offices and graduate student spaces. However, it is ok for individuals in a shared office space to remove their masks if they agree amongst themselves. Out of respect for the health and safety of our staff, please wear your mask when entering their offices.
The university's travel guidance currently allows essential and non-essential travel within the U.S., depending on vaccination status. Restrictions are still in place for international travel.
To ensure the safety of our community, UMIACS will adapt its support operations based on the current level of COVID-19 transmission for Prince George's County. When the county is at the CDC's Substantial and High levels, our IT and business offices will strongly encourage virtual interactions and appropriate distancing during in-person interactions. Go here to view the current status of the UMIACS Help Desk. Additional resources are below.