COVID-19 Resources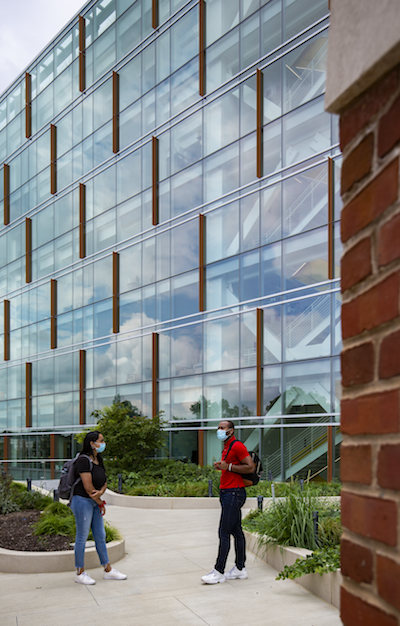 The University of Maryland requires COVID-19 vaccinations and boosters for all students, faculty and staff. Go here for more information on UMD's vaccination guidelines.
Wearing a mask indoors is required at all times, except when alone in private offices. KN95 masks are required in all classroom settings. Fully vaccinated instructors may remove their mask to address the class, provided they maintain six feet of physical distance from others at all times.
All faculty, staff and students must be complete a rapid antigen test no more than 48 hours before coming to campus on January 24. Community members who are unvaccinated need to be tested twice weekly regardless of exemption status. Go here for more information about COVID testing on campus.
The university's travel guidance currently allows essential and non-essential travel within the U.S., depending on vaccination status. Restrictions are still in place for international travel.
To ensure the safety of our community, UMIACS will adapt its support operations based on the current level of COVID-19 transmission for Prince George's County. When the county is at the CDC's Substantial and High levels, our IT and business offices will strongly encourage virtual interactions and appropriate distancing during in-person interactions. Go here to view the current status of the UMIACS Help Desk. Additional resources are below.