Keynote Speakers
---
Dr. Bobby Milstein
− April 3, 8:30 − 9:15am
Dr. Patrick Mason
− April 4, 8:15 − 9:00am
Dr. Joshua Epstein
− April 5, 8:15 − 9:00am
---
Dr. Bobby Milstein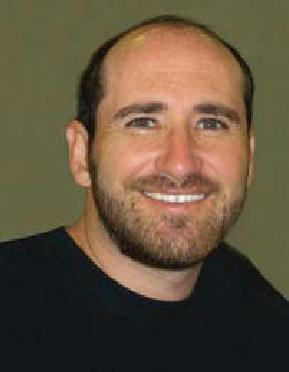 Dr. Bobby Milstein both supports and studies innovations to improve health and health equity. He often consults on the use of dynamic, democratic processes to transform health systems. With an educational background that combines cultural anthropology, behavioral science, and systems science, he specializes in strategies to achieve large-scale institutional change. Bobby currently leads the Hygeia Dynamics Policy Studio and directs a funding portfolio for the Fannie E. Rippel Foundation's ReThink Health Initiative. He is also a visiting scholar at the MIT Sloan School of Management and an Adjunct Associate Professor at the Boston University School of Public Health. Previously, Bobby served for 20 years at the Centers for Disease Control and Prevention, where he founded the Syndemics Prevention Network, chaired the agency's Behavioral and Social Science Working Group, and coordinated planning/evaluation activities for new initiatives on chronic disease, environmental health, reproductive health, emergency preparedness, and health system improvement. He was the principal architect of CDC's framework for program evaluation, helped establish the agency's Preparedness Modeling Unit, and published a monograph entitled, Hygeia's Constellation: Navigating Health Futures in a Dynamic and Democratic World, which was recommended by the CDC Director as "required reading for all health professionals." Bobby is a co-founder (with Patty Mabry) of the annual Institute on Systems Science and Health, and a co-developer of the HealthBound Policy Simulation Game as well as the Prevention Impacts Simulation Model, both award-winning tools that bring greater structure, evidence, and creativity to the challenge of health system change.
---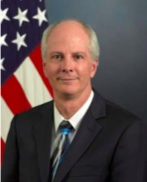 Dr. Patrick Mason is a member of the Senior Executive Service and serves in the Office of the Assistant Secretary of Defense for Research and Engineering. His responsibilities include providing technical leadership, management oversight, policy guidance, and coordination for over $3B in research and engineering programs in the DoD to ensure that these areas are focused, relevant, and capable of satisfying current and anticipated defense needs. Dr. Mason has purview over a broad range of research areas, including human performance, human factors, human-system integration, medical and life sciences, biometrics, language, combat feeding, training, civil engineering, environmental sciences, and chemical and biological defense. He chairs DoD panels, boards and committees and is the DoD Principal on the National Science and Technology Council's (NSTC) Committee on Environment and Natural Resources. He co-Chairs the NSTC's Subcommittee on Human Factors and the Subcommittee on Toxics and Risks, as well as being the DoD representative on other DoD and White House panels. Dr. Mason is also responsible for oversight of the DoD's animal and human use policy and regulatory affairs programs.
---
Dr. Joshua Epstein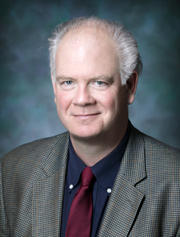 Joshua M. Epstein, Ph.D., is Professor of Emergency Medicine at Johns Hopkins University, with Joint Appointments in the Departments of Applied Mathematics, Economics, Biostatistics, International Health, and Environmental Health Sciences and the Director of the JHU Center for Advanced Modeling in the Social, Behavioral, and Health Sciences. He is an External Professor at the Santa Fe Institute, a member of the New York Academy of Sciences, and was recently appointed to the Institute of Medicine's Committee on Identifying and Prioritizing New Preventive Vaccines. Earlier, Epstein was Senior Fellow in Economic Studies and Director of the Center on Social and Economic Dynamics at the Brookings Institution. He is a pioneer in agent-based computational modeling of biomedical and social dynamics. He has authored or co-authored several books including Growing Artificial Societies: Social Science from the Bottom Up, with Robert Axtell (MIT Press/Brookings Institution); Nonlinear Dynamics, Mathematical Biology, and Social Science (Addison-Wesley), and Generative Social Science: Studies in Agent-Based Computational Modeling (Princeton University Press). Epstein holds a Bachelor of Arts degree from Amherst, a Ph.D. from MIT, and has taught at Princeton and lectured worldwide. In 2008, he received an NIH Director's Pioneer Award, and in 2010 an Honorary Doctorate of Science from Amherst College.