Director's Message to UMIACS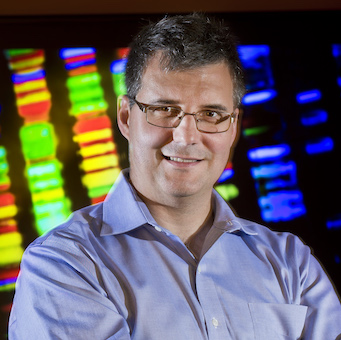 Welcome back to the new semester. I wanted to give everyone an update on several recent research awards and unique collaborations that we're involved with.
In this issue of the newsletter, you'll see how UMIACS faculty are crossing scientific borders to take on challenges best solved by the use of powerful computing tools. Our computational linguists are partnering with experts in government and politics to better understand how political decisions are made; our robotics and AI experts are working with mental health specialists in Baltimore to improve mental telehealth services for children in rural areas; and our data science faculty are collaborating with physicians and clinicians at multiple institutions in Europe to fight Alzheimer's disease and lung cancer.
Not featured in this month's newsletter are several major awards that we've just learned of. (They will be covered in-depth next month.) They include a $1.75M National Science Foundation (NSF) grant to associate research scientist Cornelia Fermüller and a $2.3M NSF award to associate professor Vanessa Frias-Martinez.
Cornelia will partner with engineers and other researchers both on and off the UMD campus to accelerate cutting-edge research on neuromorphic perception, action and cognition. Vanessa will collaborate with multiple researchers and stakeholders—once again, both on and off our campus—to improve public transportation accessibility for low-income communities in Baltimore City.
The concept of interdisciplinary, cross-institutional research is not new. As many of you know, it is often required for large federal research grants. But it is worth noting that UMIACS excels in these types of collaborations. Our 80-plus faculty come from eight departments spread across six colleges and schools on the UMD campus.
We continue to reach out to others to assist us in our work. Several recent proposals we submitted for large federal awards—including an NSF AI Research Institute grant—included multiple collaborations with faculty on the UMD campus that are not in UMIACS.
This spirit of collaboration and openness by UMIACS faculty exemplifies our core mission. That is, we recruit the very best in scientific talent, support them with cutting-edge computational resources, and then reach out and work with others to help us solve complex scientific and societal challenges.
This research model has served UMIACS well for more than three decades, and I am proud and honored to work with colleagues that continue to advance this philosophy.
Mihai Pop, UMIACS Director