Director's Message to UMIACS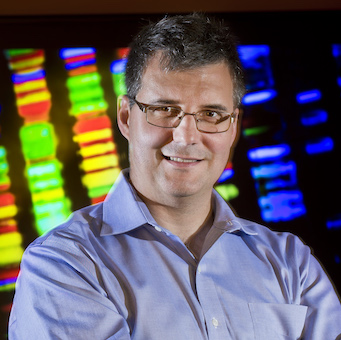 I hope this message finds you and your loved ones well.
I'd like to discuss an important aspect of our mission that is sometimes overlooked—the educational component of UMIACS.
We are a research institute, of course, but in addition to advancing scientific discoveries, many of us teach at the undergraduate and graduate levels.
In addition, there are currently almost 200 graduate students that conduct the majority of their work in UMIACS-supported centers and labs. These students represent a diverse array of talent and knowledge, focusing on problems that involve engineering, math, biology, linguistics, data science, quantum information science and multiple areas of computer science.
Our graduate students learn how to be effective, engaged and responsible researchers who often go on to mentor others. We're also adept at training graduate students to use the latest hardware and software tools—with many of these tools developed in-house by teams of faculty and students working together.
At the undergraduate level, several UMIACS faculty are committed to offering intense, summer-long internships to talented undergraduates. This includes a 10-week program run by the Center for Bioinformatics and Computational Biology, as well as a program to recruit undergraduates from Eastern Europe that was initiated by Tudor Dumitras in the Maryland Cybersecurity Center.
Our faculty are highly active in a number of outreach programs, most prominently within the summer programs hosted by the Iribe Initiative for Inclusion and Diversity in Computing that inspire hundreds of young students each year.
Lest we not forget, our indispensable UMIACS Help Desk has developed a proven formula for recruiting top-notch talent. They hire highly-qualified undergrads to staff our support desk, and train them to a point where—if they're interested and an opening is available—the students can seamlessly transition into our professional technical staff.
Grounded in our research, our educational activities help develop today's industrial and academic work force. And through our strong commitment to inclusion and diversity, UMIACS contributes to a forward-looking methodology for conducting science and scholarship, where differing viewpoints and academic backgrounds offer novel solutions to complex problems.
I would like to continue to grow the educational opportunities afforded in UMIACS. If you have an idea to share, please contact me.
Stay safe, and I look forward to seeing everyone in person once the campus begins to return to normal operations.
Mihai Pop, UMIACS Director