Director's Message to UMIACS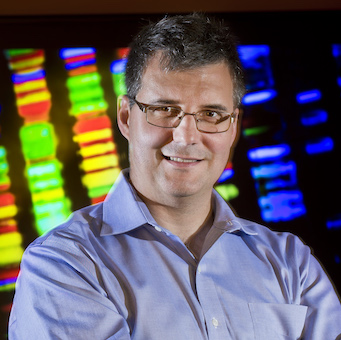 If you're reading the newsletter today—Monday, March 8—then please join me in celebration of International Women's Day, a global event recognizing the social, economic, cultural and political achievements of women.
The scientific and scholarly accomplishments of women could fit into any of the categories above, particularly in areas that rely on computing and technology.
To that end, we can all celebrate the recent news concerning Break Through Tech, a multi-institutional consortium that works at the intersection of academia and industry to propel more underrepresented women into higher education and tech careers.
The University of Maryland is the latest institution to join this effort, and the Iribe Initiative for Inclusion and Diversity in Computing and the Maryland Center for Women in Computing will work with others toward improving computing education and successful degree completion by a greater diversity of participants.
Bravo!
The newsletter also includes profiles of two of our female faculty members. One, on Professor Emerita Bonnie Dorr, covers her journey from her early days at Maryland, where she helped launch our Computational Linguistics and Information Processing Laboratory, to her current role as a senior research scientist in Florida, where she continues to excel in work that is focused on artificial intelligence and language processing.
There is also an excellent profile of Leilani Battle, a prolific researcher in data visualization who readily extends her knowledge and skill sets to the numerous students she advises.
We're also proud to showcase the tireless efforts of Jisha Jesudass. Jisha is a network engineer with our superb technical staff who is vital to maintaining the network infrastructure in UMIACS, both in the Iribe Center for Computing and Engineering and for those currently working from offsite.
There is other news in this month's newsletter that is equally important, yet perhaps less celebratory.
I encourage everyone to sign up to view "Coded Bias," an award-winning documentary that covers research and advocacy by those who are active in bringing to light the racial and gender biases inside of artificial intelligence.
As academics, we like think that our science is pure and objective and does not discriminate. This film, available for online viewing from March 24 through March 29, highlights the ways in which algorithms do contribute to discrimination and support historical inequities. The viewing and a panel discussion on March 26—moderated by UMIACS faculty member Hal Daumé—can help students and faculty explore how we can work toward ensuring our algorithms do not inadvertently harm our society.
You'll also see that the University of Maryland Center for Machine Learning has just launched a Fairness in AI seminar series. The weekly talks will feature experts in artificial intelligence, machine learning and theoretical computer science who will discuss the challenges, and possible solutions, regarding fairness and bias in software that is used for everything from judicial sentencing guidelines, to employment hiring, to loan applications, to organ donor exchanges.
Ethics and fairness in computing, particularly as it relates to improving people's lives, is a topic that is not new to UMIACS. Ben Shneiderman has been vocal in promoting human-centered AI for years now. Others—including Niklas Elmqvist, Catherine Plaisant, Leilani Battle, Hal Daumé and John Dickerson, to name just a few—are active in addressing inequities and biases with how people access and use technology, and how cutting-edge software and hardware is fairly used in health care, education, financial matters, and much more.
UMIACS has long been a leader in areas of emerging science and technology—our groundbreaking research and scholarship in computer vision, computational biology, virtual and augmented reality, and quantum information science are but a few examples.
I would like to think we will also become a leader in addressing fairness and equity in AI. If you would like to get involved in making that vision a reality, please reach out to me at mpop@umd.edu.
Mihai Pop, UMIACS Director