Director's Message to UMIACS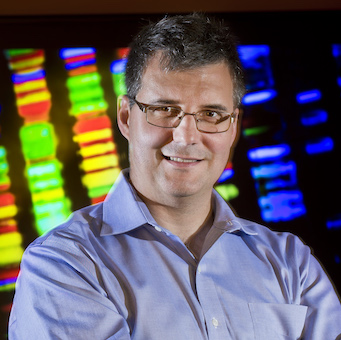 Welcome back to the start of a new semester. While we're still not operating on a "normal" basis due to the ongoing pandemic, the core mission of UMIACS remains resolute: bring together the very best in scientific talent; provide cutting-edge computing resources and other support; and seek out innovative solutions to some of the most pressing challenges we face.
This model has served us well since 1985, when UMIACS was established, and continues to guide our activities moving forward.
It's worth noting that the majority of our work can have a direct impact on people's lives. Whether it's providing the tools and protocols for secure online communications, helping mental health professionals identify people at-risk, or using data science to improve local businesses or citywide transit systems, the solutions we offer have tangible results across a wide spectrum of society.
This issue of the newsletter certainly showcases some of that work. Our feature profile of Wei Ai, an assistant professor in the iSchool who joined UMIACS last year, highlights research that incentivizes people to make positive choices in their lives.
We also feature new research in computational linguistics from postdoc Thomas Schatz and associate professor Naomi Feldman that identifies fresh pathways to understanding how infants perceive, and ultimately learn, language that they hear.
Some of our work is theoretical, yet will readily transfer to real-world applications as it moves forward. The numerous articles in the newsletter that highlight research and scholarship in our Joint Center for Quantum Information and Computer Science are a testament to that.
The newsletter also acknowledges the success of students working in our labs and centers. From undergraduates focusing on machine learning and parallel computing to recent Ph.D. graduates honored for their work in computational biology and quantum information science, we should never underestimate—or undervalue—the contributions made by our students.
Along those lines, I want to take a moment and remind everyone not to underestimate the value of your own work, or the work we do together. The past 12 months have been challenging in many ways. Research has been upended. For those that teach, we've had to rapidly adjust to a "new normal" of mainly interacting with our students online. And for many, not being able to regularly see each other in-person makes for a much different work environment.
We are in the process of organizing an "All-UMIACS" online event that will address some of these issues as it relates to our own mental health, and to the wellbeing of our research community at-large. We'll provide more details once they are finalized.
In the meantime, please continue to stay safe, healthy and productive.
Mihai Pop, UMIACS Director