Director's Message to UMIACS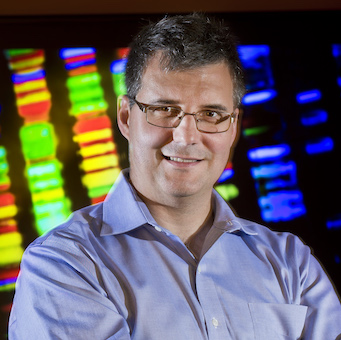 When I came to the University of Maryland 16 years ago, Rita Colwell was just finishing her tenure as director of the National Science Foundation and was in the process of returning to an academic career in College Park.
As a computational biologist, I felt a great sense of pride in being able to work with Rita. She was, after all, the first scientist to write a computer program that could identify bacteria, and her groundbreaking use of computational tools to study biology helped establish the field of bioinformatics, a key area of scientific study today.
Over the ensuing years, Rita would impart sage advice and scientific knowledge to myself and many others at Maryland. She is still active today in our Center for Bioinformatics and Computational Biology.
But there is another side to Rita's career that few are aware of: the blatant sexism and discrimination she faced for decades as a female scientist in a male-dominated field. That narrative is clearly explained in her just-published memoir, the cover of which is featured in this month's newsletter along with an insightful Q&A discussing her book.
While I have not yet read the book (it's high on my "to-do" list), I'm aware that when Rita was in her senior year of college, a professor rejected her request for a fellowship by saying, "We don't waste fellowships on women."
That behavior was unacceptable then, and it is unacceptable today.
UMIACS has taken a proactive stance in the past decade in supporting women scientists. Working closely with the Maryland Center for Women in Computing and other units on campus, we are determined to enhance participation—and success—in computing by people from diverse backgrounds.
Can we do more? I certainly think so.
Several months ago, I asked for volunteers to help develop a Code of Conduct for the institute. A committee is currently working on creating that document, and I will share it with our community for feedback and input once a draft is ready.
Let's learn from the past and move equality in science forward. No one should have to experience the abhorrent sexist behavior that Rita had to endure.
We can, and will, do better.
Mihai Pop, UMIACS Director