Director's Message to UMIACS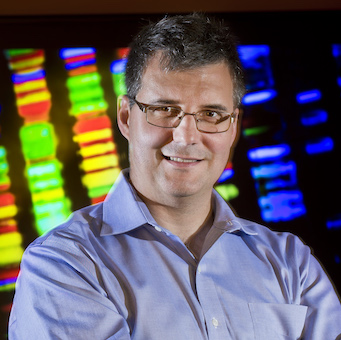 While many of us were saddened to learn of the passing of our friend, colleague and mentor, Jack Minker, who died on April 9 at the age of 93, that sadness soon turned to celebration as we reflected on the legacy and impact that Jack had on our academic community, both personally and professionally.
I was hired to the Department of Computer Science in 2006, and at one first departmental events—a faculty reception—Jack made a special effort to welcome me, pulling me aside to learn more about my research and offer his support.
I soon came to learn this was not unusual. Jack would welcome all new faculty in such a manner. His support and compassion for students was just as palpable.
That's not to say Jack wasn't one who demanded excellence in a very straightforward manner. Whether in research, scholarship, service—and even on the tennis courts—many of the messages I've seen in remembrance of Jack used terms like "formidable," "sometimes feared," and "setting high standards" in describing his work ethic and professional expectations.
But those terms were always accompanied by personal anecdotes of Jack's kindness, humor and unwavering commitment to provide support so that we could move forward with our research, education and in many cases, even our family lives.
As others have already said, and as you can see in this short video clip, Jack's legacy and impact on computer science at the University of Maryland is now in full bloom. We are grateful for his vision and for his resolve in advocating for the university to invest in computing.
His impact on UMIACS has also been strong. Jack was one of the first members when the institute was established in 1985. He was married for many years to Johanna Weinstein, our former director of operations who retired in 2018 after almost 30 years in helping build UMIACS into the research powerhouse it is today.
Our love and support go out to Jo, and we hope that she and the rest of Jack's family know that as we move forward, the spirit that Jack instilled in all of us—one of camaraderie, demand for excellence, and compassion for our colleagues—will carry on for many years.
Mihai Pop, UMIACS Director