Director's Message to UMIACS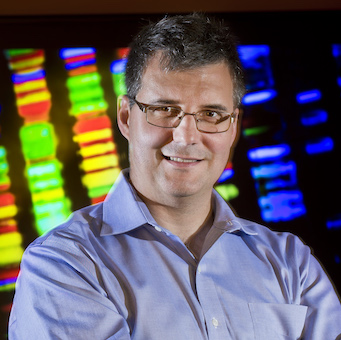 Welcome to the fall semester and to the inaugural issue of UMIACS Interface.
This month marks the start of our first full semester in the Brendan Iribe Center for Computer Science and Engineering, a state-of-the-art building that has brought more of us closer together. The Iribe Center was designed to promote interactions, and I hope you will take full advantage of this opportunity. Take a walk around and see what others are doing. UMIACS has faculty from eight departments and six colleges across the Maryland campus, so you're sure to see a cross-section of exciting research involving computer science, engineering, linguistics, biology, quantum information science, and more as you explore our new space.
One of the stories featured in this month's newsletter exemplifies our interdisciplinary work. Ge Gao, from the iSchool, and Marine Carpuat, from computer science, are collaborating on a new language system that could be used in multilingual workplaces. Their project, while still in its early stages, involves machine learning, human-computer interaction and computational linguistics.
These are the types of collaborations where we excel as a research community—combining exemplary scientific talent from different disciplines and supporting the work with powerful computational tools.
I plan to meet with members of our community over the next few months as we continue to move forward in redefining the future of UMIACS. We're at a place now that offers the perfect opportunity to increase our impact on campus and beyond. We have a new home that encourages and supports interdisciplinary research and collaboration; our external research funding remains strong; university leadership is committed to increasing support for computing activities across the campus; and vibrant activity in the nearby Discovery District offers new corporate partnership opportunities.
In short, now is the perfect time—and we're in the perfect place—to reimagine our research and educational missions.
I look forward to hearing your ideas. As always, you can contact me on any matter regarding UMIACS or the future of computing at the University of Maryland. Working together, we can continue to advance new discoveries that have a scientific and societal impact.
Mihai Pop, UMIACS Director